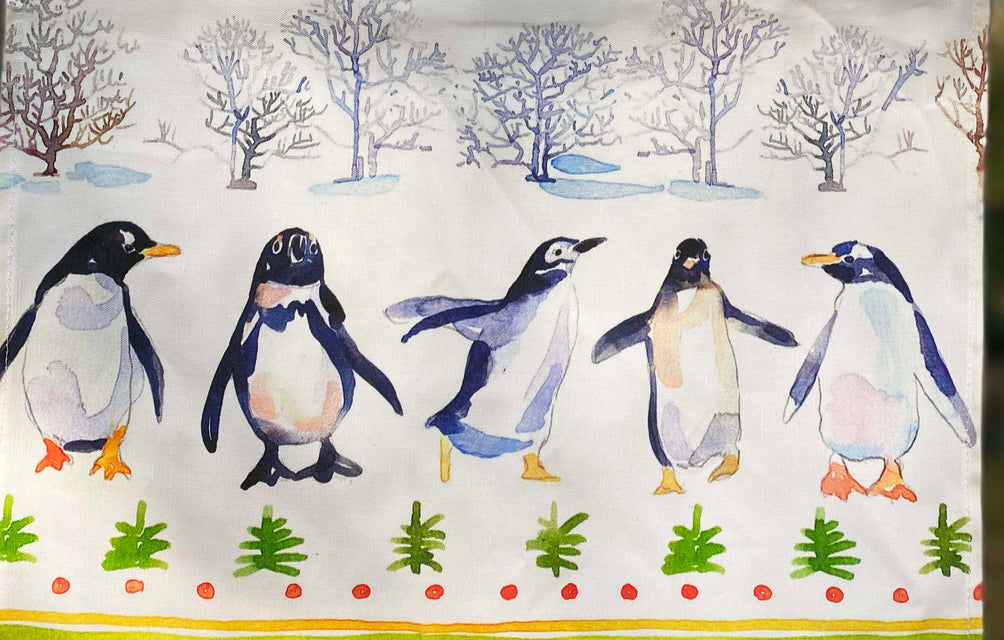 T Towels
Beautifully designed, Linen Cotton T Towels Made in North Carolina

Table Runners
Linen Cotton, Choose your Length....

STUDIES
Accessories

Commissions
Personal art for your home
Holiday Gift Ideas
T Towels Stocking fillers
Bright and vibrant, strong and durable. Linen Cotton T Towels are a must in every Kitchen. Brighten up the kitchen, save on paper towels, make glassware sparkle, dry dishes, use for picnics, give as gifts with wine :) or wrap up warm baking....Their uses are endless.
Commissions... Make Great Gifts For Someone special!
Aprons and Matching Pot Holders
Craft style Aprons, Mix and Match prints with deep pockets. 100% cotton sateen. Make the perfect Christmas gift add a matching pot holder to make it extra special.
Toasty warm, stretchy and FUN!
Reversible Fleece Beanies
New Designs this year, super soft and reversible.
More gift Ideas.......
Pot Holders!
Match up these pot holders to your Apron to make an extra special gift.
100% Cotton Sateen Craft style Apron. So much fun to mix and match prints between the body, pockets and cross over straps in these beautifully made Aprons.